Directors
Program Director SPSC
Michelle Prytula
Dean, College of Education
Associate Director SPSC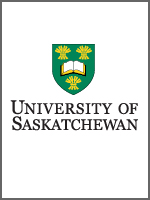 Spencer Knowles
Graduate Student, Educational Administration
What is SPSC?
The program is sponsored by Saskatchewan Ministry of Education, the Saskatchewan School Boards Association, the Saskatchewan Teachers' Federation, Saskatchewan School-Based Leaders, and the League of Educational Administrators, Directors and Superintendents.
The SPSC is open to teachers, current or prospective Saskatchewan principals and vice-principals, and others holding administrative responsibilities in schools (department heads, coordinators). The sponsors of the Course are appreciative of the fact that many school boards in the Province nominate and financially assist at least one participant each year. However, because the Course is of interest to many Saskatchewan educators, individuals who wish to pay their own registration are invited to register as well.
The SPSC will be held at the Travelodge Hotel (the Course Registrar will make your reservations), 106 Circle Drive West, Saskatoon.
Graduate students in Educational Administration and Curriculum Studies at the University of Saskatchewan are advised that, given the prior approval of their advisor, this seminar may be included as part of their program.
SPSC Program
Program Objectives
The major goal of the Short Course is to provide an intensive opportunity for participants to deepen their knowledge of theory, practice, and reflection, contributing to their skills as teachers and school leaders. 
The activities of the Course will enable participants to:
Examine the role of the principal through the lens of instructional leadership;
Extend knowledge regarding the practices of establishing a vision, influencing school culture, and stimulating the learning environment, while at the same time managing, modeling, and monitoring activities within the school;
Learn about new developments and initiatives in education;
Share experiences, insights and concerns with other practitioners; and,
Develop a support network.
Short Course Design
The format for this year's short course is based on the Instructional Leadership Framework.  Specifically, we have designed the course so that participants will be able to frame their learning within the three successful components of instructional leadership: Establishing a Vision and Culture Conducive to Learning; Stimulating the Learning Environment; and Managing, Modeling, and Monitoring. 
Within the theme of Establishing a Vision and Culture Conducive to Learning, we have planned larger plenary sessions so that participants can come to understand the necessary roles of a shared vision and a culture of learning in their professional communities.
Within the theme of Stimulating the Learning Environment, we have planned smaller sessions which will enable participants to focus on topics of special interest to their schools.  These sessions will make up a significant component of the conference in that each will generate discussion within the broader context of school leadership.  This session format consists of multiple small group presentations, with audience sizes of 15-25 participants in the hope that participants engage in meaningful, related discussion.
Within the theme of Managing, Modeling, and Monitoring, we have placed sessions (large and small) which will help participants understand the management role inherent in the leadership of schools.
Throughout the week, participants will frequently meet as a 'small group', where they will have the opportunity to discuss what they have learned, ask questions of group members and leaders, and share experiences, thoughts, and concerns in dialogue with one another.
In addition, breaks and lunches are scheduled throughout the course, with the first day culminating with a social hour and banquet to kick off the week.
While the week's activities will include a number of topics of special interest to beginning vice-principals and principals, many of the issues will be relevant to those in other leadership positions, including teacher leaders. Some of the topics for the week include:
Alcohol education resources
Anti-discrimination
Assessment leadership
Conflict Resolution
Data driven decision-making
Data walls
Differentiation in Action
Essential conversations
First Nations Success Program
Leadership in Early Learning
Management vs. leadership

Parent engagement
Professional Learning Communities
Project based learning
Research in Education
School Community Councils
School finances and budgeting
Special Education
Support-staff evaluation
Teacher Professionalism
Technology in administration
The Continuous Improvement Framework
Participant Comments
The following comments were selected as representative of participant response to a request as part of SPSC 2016 Evaluation to provide a closing Additional Comment about the program:
High quality presenters and pertinent information presented by each session.
Keynote speakers all brought different perspectives of leadership and how leaders impact and influence student and staff learning and development. Guest speakers that continue to share their own personal experiences.
Creating a breakout schedule which includes a variety of sessions that range from leadership, FNIM content, and management. This allows for people to focus on the needs of their schools
Small group sessions were a wonderful piece to allow us to talk, support, and learn from others. Networking piece here.
Small group sessions were very practical, engaging, informative, and comfortable.
The social evening: a good way to "really" get to know fellow administrators.
Very well planned conference, the organization of the days was very much appreciated to keep the flow morning.
Well organized, very approachable friendly organizers who demonstrated their love of leading and learning.
What an incredible week: overwhelming, fulfilling professionally, intellectually stretched but in a good way.
I really enjoyed this course. I learned so much that I will be able to apply my first year as a principal. All of the sessions have given me so much to think about. I need time to process all of this valuable information and set some goals for my leadership vision.
Had a great time, learned lots and had fun.
Fantastic PD event, all principals should come back repeatedly.
I had a great week. An extremely valuable conference for aspiring, new, or experienced school administrators.
Loved the enthusiasm by all organizers and presenters…example of great leaders everywhere.
The best PD I have ever been to.
It was a fantastic experience. This was my first attending but it will not be my last.
It was a very worthwhile experience- I wish I had done it sooner. I am excited to use the knowledge that I gained this fall in my school and become a much stronger leader.
Advisory Committee
2017 Saskatchewan Principals' Short Course Advisory Committee
Geraldine Knudsen
Saskatchewan School Boards Association
Carol Sarich
Saskatchewan School-Based Leaders
Kevin Kleisinger
Saskatchewan Ministry of Education
Laurel Irving-Piot
Saskatchewan Teachers' Federation
Gwen Keith
League of Educational Administrators, Directors and Superintendents
David Burgess
Director, Saskatchewan Educational Leadership Unit
Patricia Prowse
Associate Director, Saskatchewan Educational Leadership Unit
Michelle Prytula
Director, Saskatchewan Principals' Short Course
Spencer Knowles
Grad Student, Associate Director, Saskatchewan Principals' Short Course
Chris Scribe
First Nations Representative
Paul Newton
Head, Department of Educational Administration
Schedule
2017 schedule coming soon.
Registration
Registration deadline is June 26, 2017
(As late appointments of Administrators are inevitable, we will accept late registrations.)