What is SPSC?
The Saskatchewan Principals' Short Course (SPSC) is sponsored by Saskatchewan Ministry of Education; the Saskatchewan School Boards Association; the Saskatchewan Teachers' Federation; Saskatchewan School-Based Leaders; and the League of Educational Administrators, Directors and Superintendents.
The SPSC is open to teachers, teacher leaders, current or prospective Saskatchewan principals and vice-principals, others holding administrative responsibilities in schools (department heads, coordinators), and anyone else interested in developing their skills in instructional leadership. The sponsors of the Course are appreciative of the fact that many school boards in the Province nominate and financially assist at least one participant each year. However, because the Course is of interest to many Saskatchewan educators, individuals who wish to pay their own registration are invited to register, as well.
In 2022 SPSC will be held using a hybrid model of the option for participants to attend in-person or on-line, via the Zoom platform.  This year's theme is "Leading with Care."
Graduate students in the departments of Educational Administration and Curriculum Studies at the University of Saskatchewan are advised that, given the prior approval of their advisor, this virtual conference may be included as part of their Master's or PhD program of study.
SPSC Program Director
Dr Vicki Squires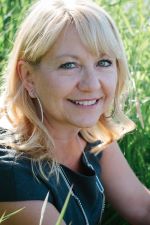 Welcome to the Saskatchewan Principals' Short Course 2022! Our experiences throughout the last year have confirmed the critical role that schools play in society, and most importantly, how strong leadership and informed decision-making are essential in facilitating learning in a safe environment. Dr. Squires has had extensive experience as a classroom teacher, special needs teacher and an in-school administrator, and understands the essential role that leadership plays in the daily lived experience of teachers and students. By investing your valuable time in this short course, we hope that you will gain deeper understandings of leadership, engage in recent leadership scholarship, and learn practical skills and knowledge to assist you in your leadership journey.
Tool Kit
Thank you for joining us for SPSC 2022!  Whether you are attending in person or virtually all schedules and information has now been posted.  For virtual registrants a complete master list of zoom links for all sessions will directly emailed to you by Thursday June 30, 2022. 
SPSC 2022 Assistants to the Director
Hi everyone! My name is Kayla Puetz. I grew up in Melfort, Saskatchewan. I took my first two years of university there through their local college, and have now lived in Saskatoon for four years. I am completing my Bachelor of Education, as well as a Bachelor of Arts majoring in psychology. Many of my teaching experiences have been in early years, and I am looking forward to completing my final extended practicum this fall. In my spare time I like to spend time with family and friends, be outdoors, travel, and do DIY projects.
Aanii, my name is Matthew Recollet. I am originally from Barrie, Ontario have been living in Saskatoon for about four years now. I am a proud Anishinaabe and traditionally come from Whitefish River First Nations located on Manitoulin Island. I am currently entering my third year of my bachelor's degree in Education through the ITEP program at the U of S. My goal is to teach high school with a focus on Land Based teachings that integrate both Western Sciences and Indigenous Knowledge. I am overly excited and thankful for the opportunity to be assistant to the Director of the SPSC this year and looking forward to the valuable experience. When I'm not busy on the computer, I enjoy reading, working out, traveling, being outdoors and spending time with friends and family.
SPSC Program Information
Program Objectives
The major goal of the Short Course is to provide an intensive opportunity for participants from provincial and First Nations schools to deepen their knowledge of theory, practice, and reflection, contributing to their skills as teachers and school leaders.  The activities of the Course will enable participants to:
Examine the role of the principal through the lens of instructional leadership;
Extend knowledge regarding the practices of establishing a vision, influencing school culture, and stimulating the learning environment, while at the same time managing, modeling, and monitoring activities within the school;
Learn about new developments and initiatives in education;
Share experiences, insights and concerns with other practitioners; and,
Develop a support network of diverse peers across the entire province.
Short Course Design
The format for the Saskatchewan Principals' Short Course is shaped by the Instructional, Distributed, Ethical, and Transformational Leadership frameworks.  Session leaders and presenters represent views and perspectives from Indigenous and non-Indigenous worldviews.  As such, this course builds understanding of the role of the principal, as well as issues and challenges for provincial and First Nations leadership. 
The course is designed so that participants will be able to frame their learning within the three successful components of school leadership: Establishing a Vision and Culture Conducive to Learning; Stimulating the Learning Environment; and Managing, Modeling, and Monitoring.
Within the theme of Establishing a Vision and Culture Conducive to Learning, we have planned larger plenary sessions so that participants can come to understand the necessary roles of a shared vision and a culture of learning in their professional communities.
Within the theme of Enhancing the Learning Environment, we have planned smaller sessions which will enable participants to focus on topics of special interest to their schools.  These sessions will make up a significant component of the conference in that each will generate discussion within the broader context of school leadership.  This session format consists of multiple small group presentations, with audience sizes of 15-25 participants in the hope that participants engage in meaningful, related discussion.
Within the theme of Managing, Modeling, and Monitoring, we have placed sessions (large sessions again), which are designed to help participants understand the management role inherent in school leadership.
Throughout the week, participants will frequently meet as a small group with their facilitator, where they will have the opportunity to engage in Professional Reflection and Deeper Inquiry, discuss what they have learned, ask questions of group members and leaders, and share experiences, thoughts, and concerns in dialogue with one another.
While the week's activities include a number of topics of special interest to beginning vice-principals and principals, many of the issues will be relevant to those in other leadership positions, including teacher leaders.
Sessions span the learning necessary for leadership, teaching, and learning across all treaties, enabling participants to not only add to their developing philosophy and repertoire of leadership strategies, but to also understand what others are facing as well.
Past Participant Comments
2021
The following comments were selected as representative of participant response to a request as part of SPSC 2021 Evaluation to provide a closing Additional Comment about the program:
"You picked the right topics and the right speakers.  I did not have a single session that I did not learn or have an "aha!" moment."
"I recommended it to colleagues while I was still in sessions!  Everyone should take this course whether they seek administrative positions or not; it completely opened up my eyes about what my role as a member of my school team could be.  I felt so excited about what education in the province and my school specifically could be."
"It is time and time again the best PD I attend."
"This is my third time, and it is great for any point of a leader's career."
"The choice of Impact Session was incredible!  So mush so that I had a tough time deciding."
"The virtual option is the reason I took it this year. So thankful it was offered this way."
"I loved that fact that it was virtual.  It made it so much easier for me to attend.  I didn't have to make family arrangements and could attend from the comfort of my home."
"The Fireside chats had very good discussions and networking that followed off our Impact Session and allowed us to discuss different sessions and hear from those that attended ones we weren't able to attend so that we could share our big takeaways from each other.  There was also time to share other information and learn from each other...Very powerful."
Advisory Committee
2021 Saskatchewan Principals' Short Course Advisory Committee
Ms. Geraldine Knudsen
Saskatchewan School Boards Association
Ms. Carol Sarich
Saskatchewan School-Based Leaders
Mr. Kevin Kleisinger
Saskatchewan Ministry of Education
Mr. Withman Jaigobin
Saskatchewan Teachers' Federation
Mr. Davin Hildebrand
League of Educational Administrators, Directors and Superintendents
Dr. Vicki Squires
Director, Saskatchewan Educational Leadership Unit
Mr. Greg McJannet
Associate Director, Saskatchewan Educational Leadership Unit
Mr. Egan Chernoff
Head, Department of Educational Administration